12.10.2008
We got the sertification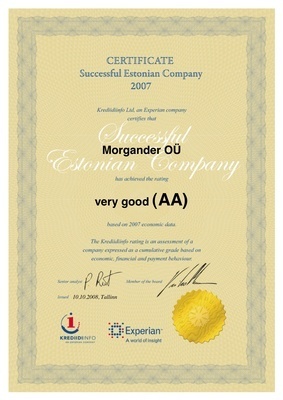 The sertificate
Morgander got the sertificate from Experian Company in Estonia KrediidiinfoAS...
An Experian Company:
Morgander OÜ was established in 2005. Business risk of the company is low. Economic situation good. Net sales have increased. The levelof sales is average. Profitability is very good. Amount of equity is average. Rgistered capital has maintained the same level if compared to the last annual statement.